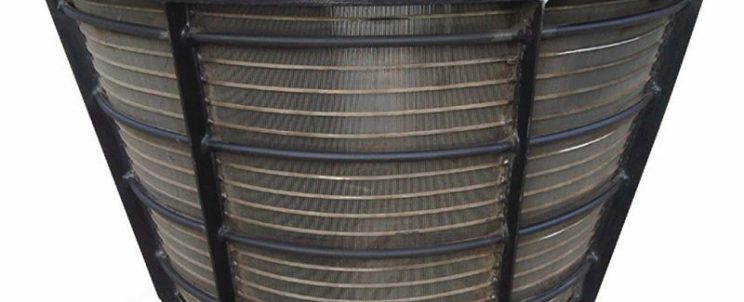 Centrifuge Wedge Wire Basket
Wedge wire basket also called as profile screen basket, HighTop stainless steel centrifuge wedge wire basket serve as lining for centrifuge manufacturers who require external support. The baskets are stronger and can bear heavier loading pressure than other filter baskets available. An abrasive resistance coating may be used in preparation for the baskets.
Advantages of HighTop Centrifuge Wedge Wire Screen Basket:
Accurate aperture over other conventional baskets
High filtration efficiency
Longer service life
Conical or cylindrical baskets may also be tailor made upon the customer's request.
Industrial Application:
Chemicals
Coal and Mineral Processing
Potash
Pulp and Paper
Salt
Sand
Waste Removal from Oil and Gas Driller
The wedge wire basket can also be equipped with flanges, reinforcements or special fittings to suit customer's needs.